Mobile Phone Web Templates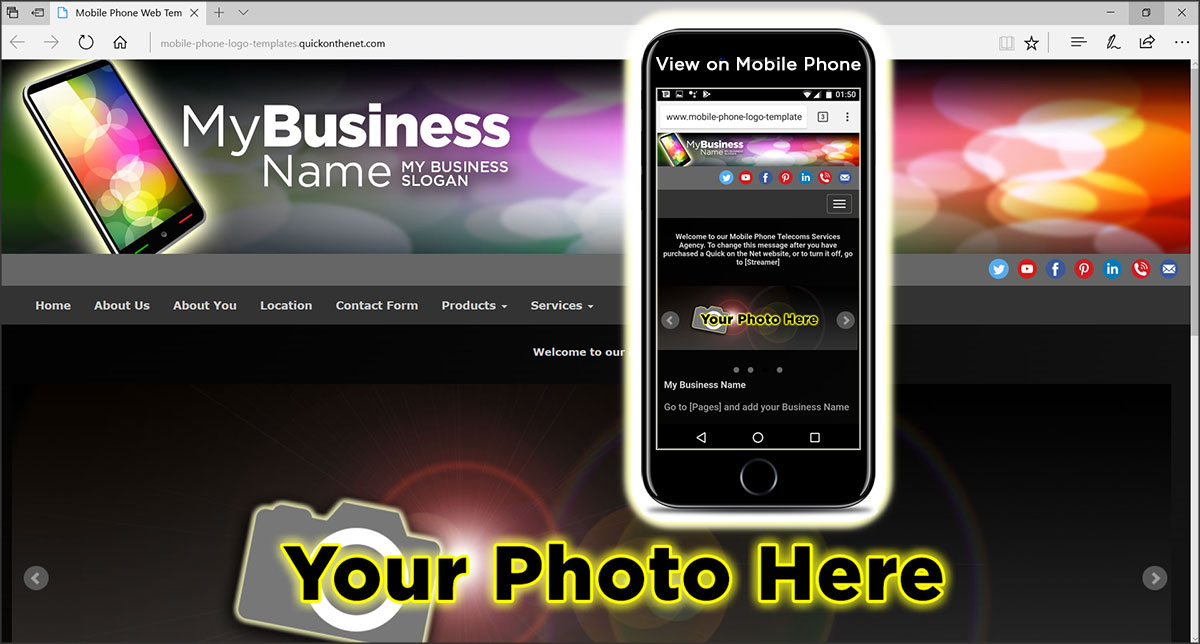 This works on two levels:
Firstly, the site itself can be upgraded and optimised for display on a mobile handset browser (as with all our websites).
Secondly, the creative concept includes a generic smartphone logo, overlaid on a vibrant colourful background image.
As regards your specific business, we have created a generic typographical logo to sit next to the smartphone image at the top of the screen. Where it says 'My Business Name', we would obviously replace that text with the actual name of your business.
Black >> Mobile Phone Website Template