IT Services Website Templates for Technology Firms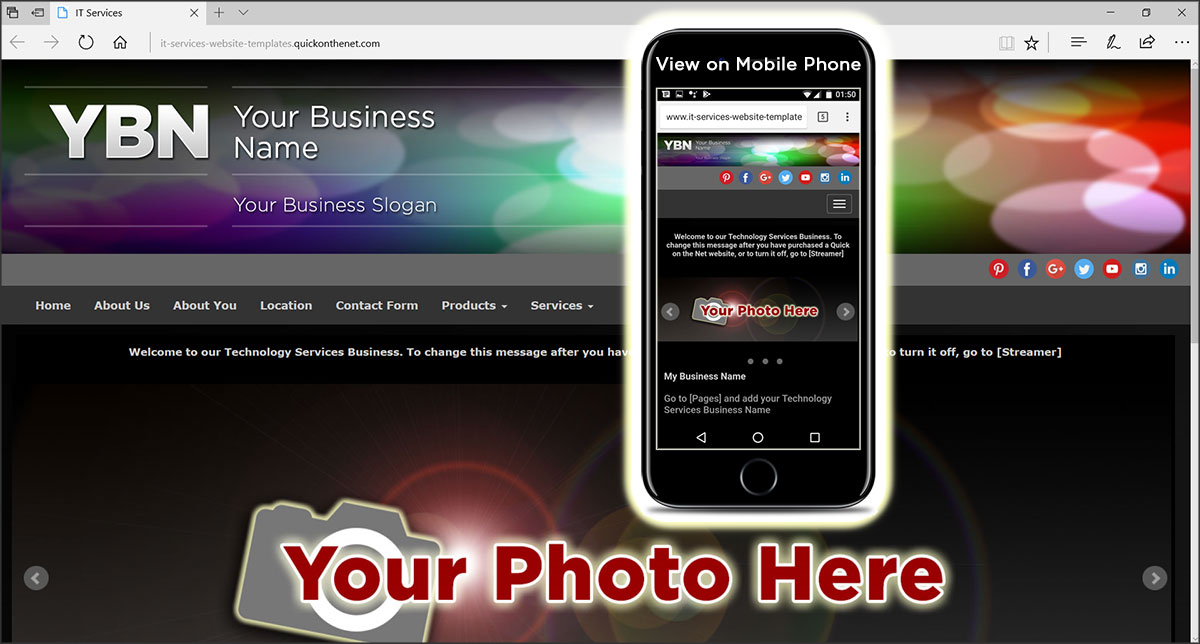 This design concept could be considered for following types of business:
IT professional services
Technical support
Help desk
Disaster recovery
Application design and development
Software training services
Computer sales and installation
Network development
Presented in a blend of vibrant colours, this modern creative concept is adaptable to suit a range of technology business agencies, where black is the dominant colour and a contemporary design scheme is required.
As regards your specific business, we have created a stylish "word mark" logo to sit at the top and bottom of the screen area. Where it says 'YBN' and 'Your Business Name', we would obviously replace that wording with the actual name of your business.
It is also possible to add a unique business slogan for your company to sit alongside the typographical logo image.
Black >> IT Services Website Template