Holiday Home Website Templates for Property Rental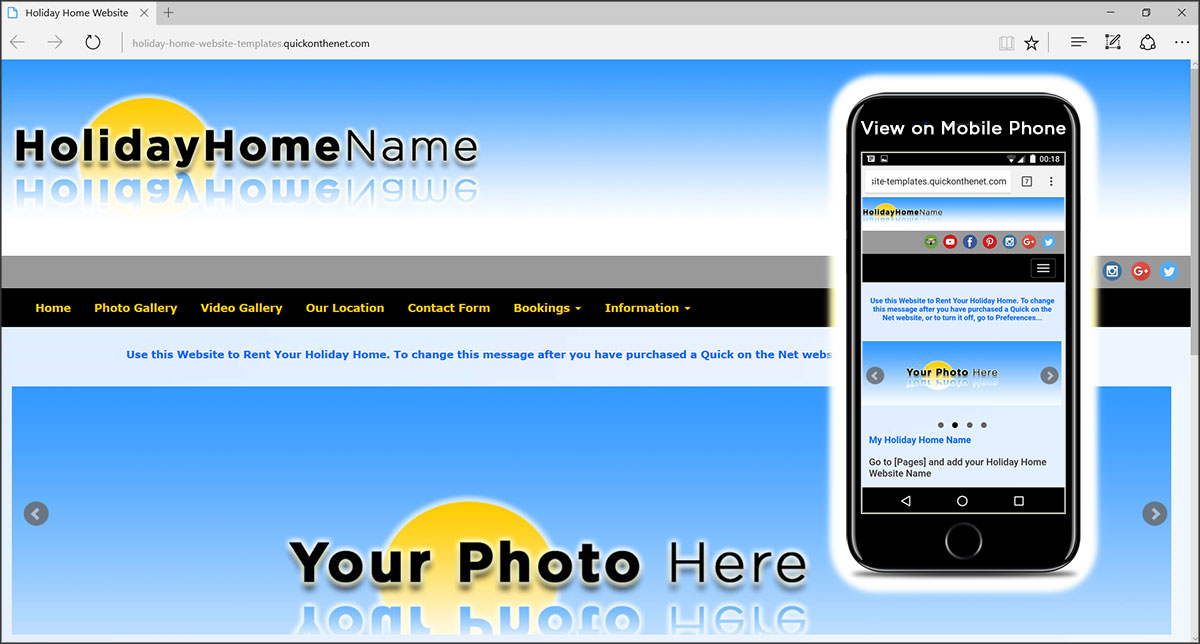 If you own a second property and you wish to get a return on your investment, our property rental website can put you on the fast track. Created to give you a presence on the search engines in the fastest time possible, our property sites have been created by a professional design team and already contain stylish property logo images. The design concept is presented in a vibrant sky blue colour scheme set against a backdrop of a glowing image of the sun.

Notice how your new website also includes a helpful selection of menu button options. Plus, it is quick and easy for you to add, remove or rename the menu options, according to your needs.

Building an attractive property site can take time and effort, but you will notice that we have already done a lot of the hard work for you. If you more than one property to rent, you might wish to consider the estate agent design options we provide.

These websites can be quickly modified to suit your needs, using our site builder toolkit. Also available in green, our holiday cottage web templates are ideal for cottage-style home in the countryside, or a modern beach apartment by the coast.