Green Car Website Template for Car Dealers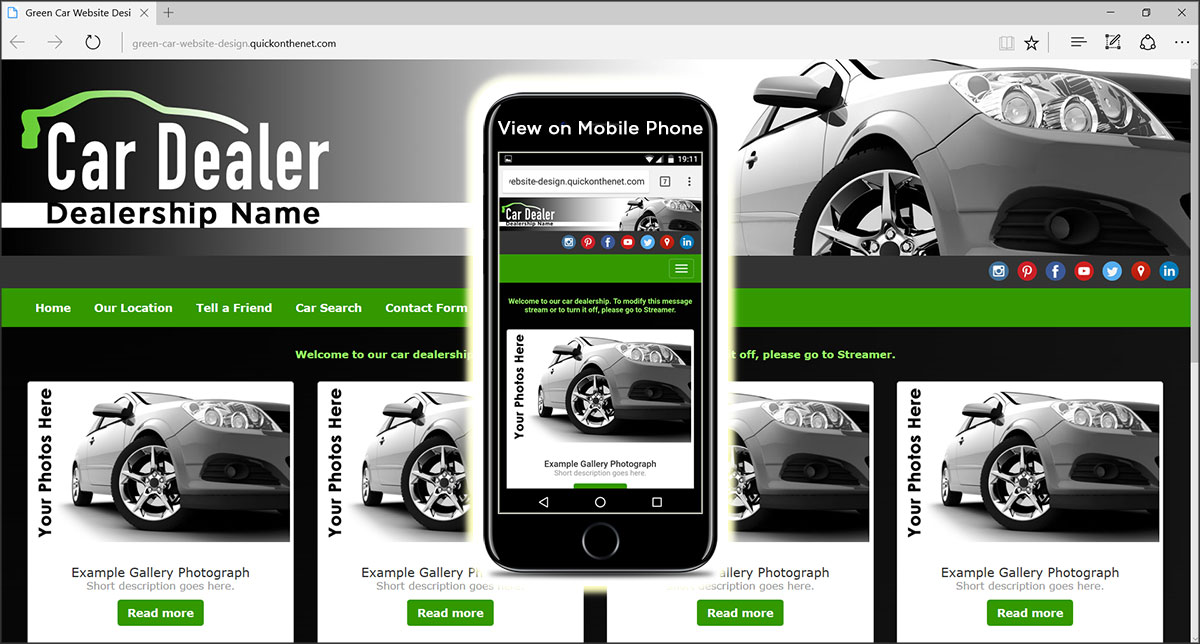 Our green car website templates are ideal if your auto dealership sells electric cars, hybrid cars, or low CO2 emission petrol and diesel cars.
Using a fixed width creative scheme, we have produced a green car logo concept and stylish website template presented in deep black and glowing green colours.
Let's keep it simple! Designed in a dark moody colour scheme, the overall design is deliberately minimalist and stylish, to ensure your uploaded automobile photography looks striking and vibrant.
Green and Black >> Green Car Website Design