Driving School Web Template NZ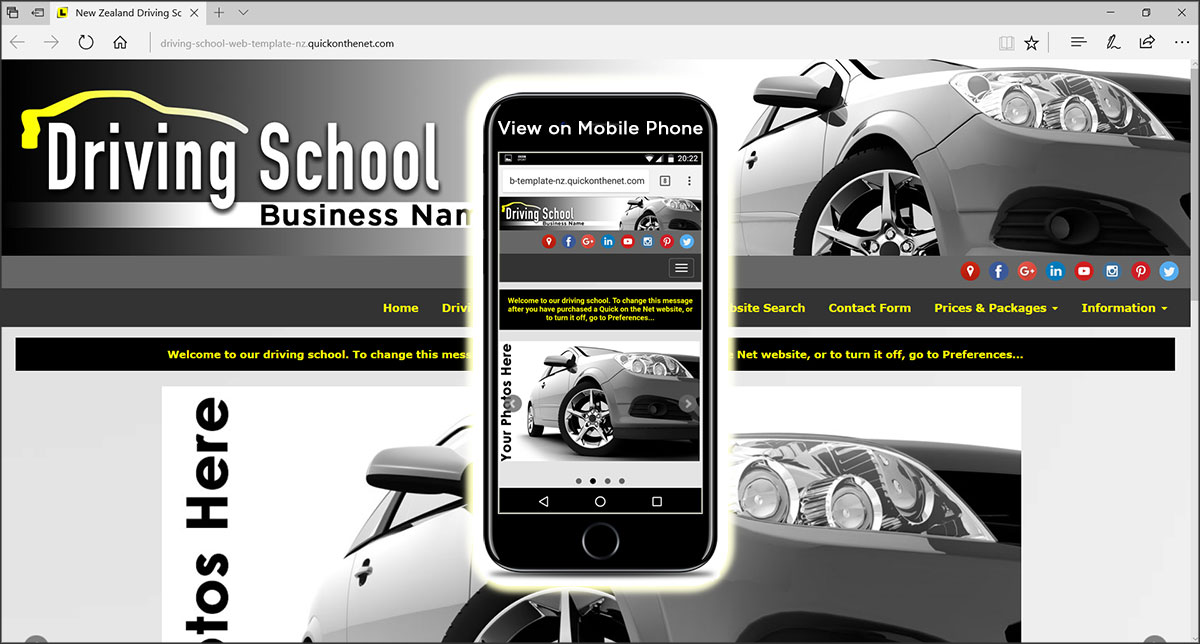 The templte design itself is based around the classic yellow L Plate icon, a modern car wheel image and an engaging car logo.
For Driving Schools in New Zealand, 3 professionally pre-designed website solutions are available for your driving school business. We can accept your payment in Australian Dollars or US Dollars.
All 3 designs are based around yellow learner L plates:

Yellow on Silver: New Zealand Driving School
Yellow on Black: Driving School New Zealand
Yellow on White: Driving Instructor New Zealand
You can also add videos to your site. For example, as a driving instructor, you can show movie action clips of real students learning to drive and provide tips on tricky driving manoeuvres, such as reverse parking, or the dreaded emergency stop.