Cricket Club Website Template with Cricket Logo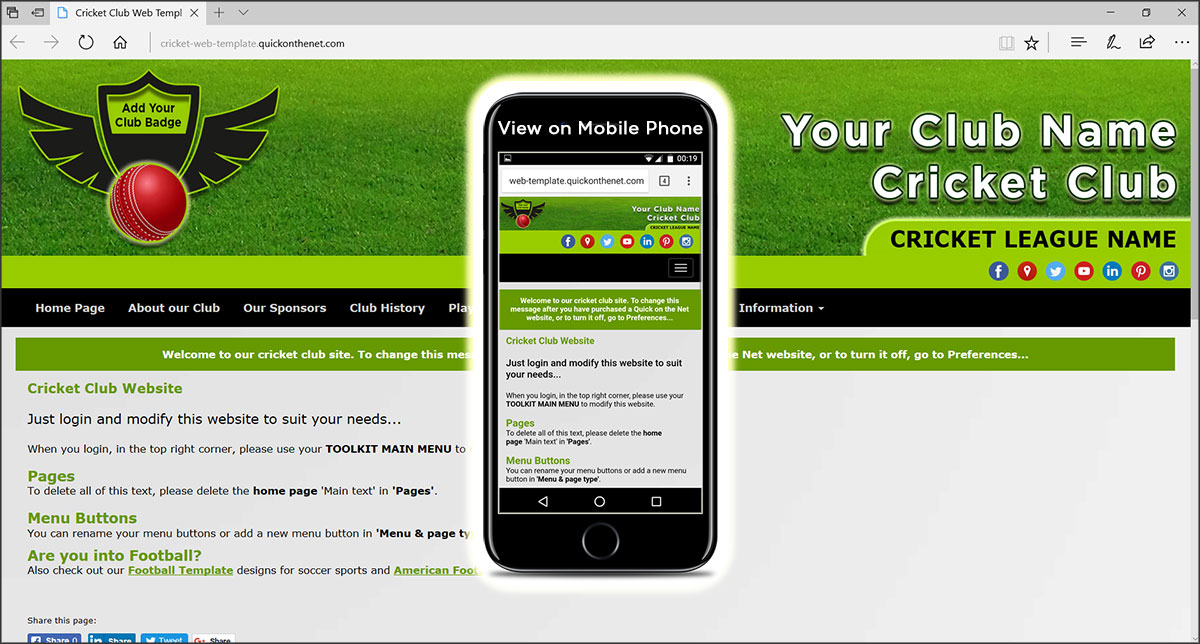 Feeling stumped by web design? There is no spin in our promises! Just tell us the name of your cricket club and the league you play in - and then you can be up and running on the internet in no time at all.
Building a great sports site can take time and effort, but you will quickly discover we have already done a lot of the hard work for you.
Sign-up, log in, upload your photos and add your cricket information. You will be pleasantly surprised with how quickly it can all happen.
For more details on our web design template service for cricket clubs, visit QuickontheNet.com and discover how to design a cricket club website.
Green Grass >> Cricket Club Web Template