Artist Website Template Design With Image Gallery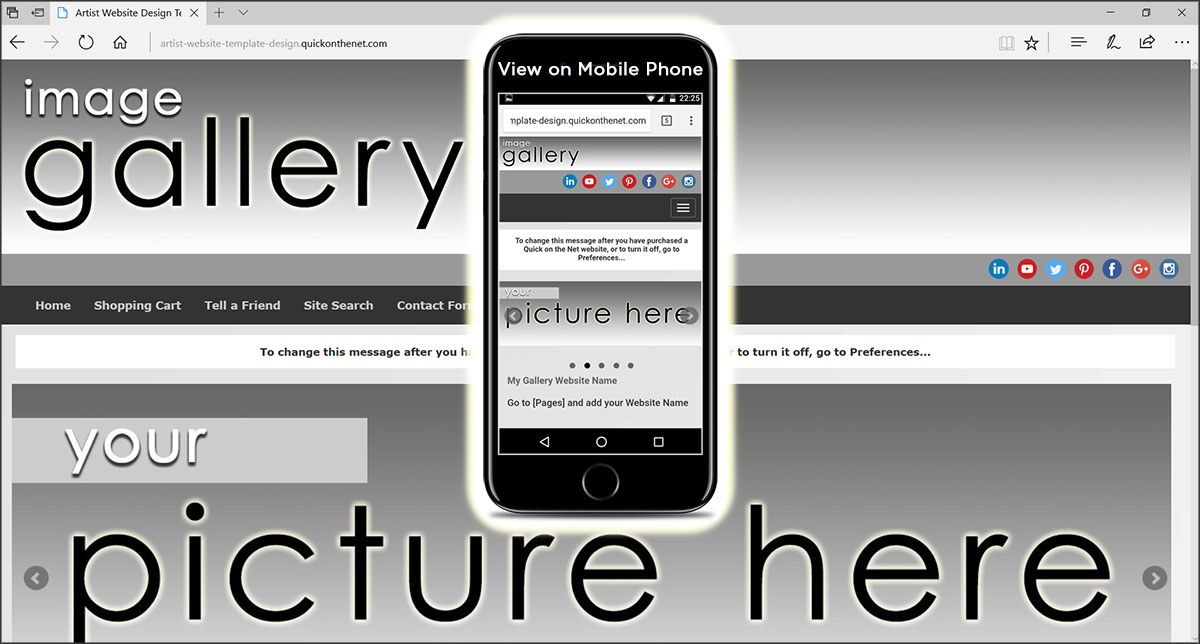 Let's keep it simple! Designed in an off-white colour scheme, the overall design is deliberately minimalist and stylish, to ensure your uploaded art looks striking and vibrant.

Also available in black, this artist website template is an online portfolio of your work. For no extra charge, the wording in the gallery logo picture (at the top of the screen) can be changed to suit your needs. Or, you can simply add your own logo image.
You can include text descriptions to sit alongside the gallery images and you also have the option to add PayPal payment buttons to your images.

The pictures in your gallery website are fully searchable, based on the keywords you add to each picture. If you prefer to keep your images private, you can put a password on the home page of your image gallery site. You can also add your creative touch by uploading your own picture images, to be used as menu buttons.